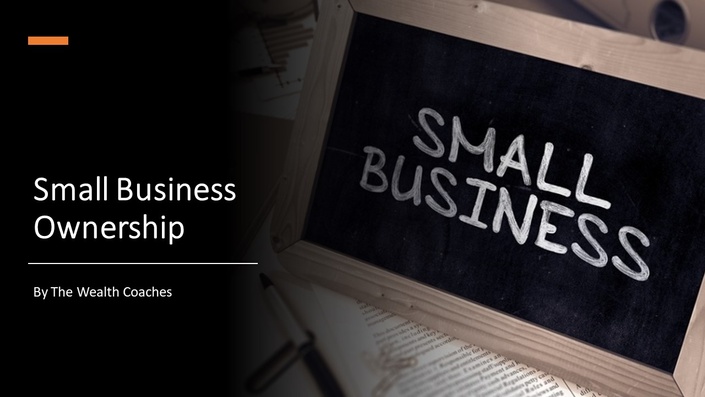 Small Business Ownership
"What every taxpayer absolutely needs to know about why you must start a home-based business!"
Enroll in Course
At some point between the young adult and the adult stage of life, someone will likely talk to you about the importance and need for you to start your own business, either a traditional storefront bricks and mortar business, a network marketing business, or perhaps a hobby business from home. Many people are natural entrepreneurs and networkers, while others are destined to work in an office cubicle on the 40/40 plan under an employee-only status, preferring to work on helping to build someone else's dream rather than their own.
Regardless of the path you find yourself on currently, there comes a time when you must seriously consider starting a small business from home. Most people fail to realize that the taxing authorities have structured the taxation system in a fashion that largely discriminates against the middle class employees who work solely for an employer.
Very few tax breaks are available each year for income-earning employees to reduce their tax burdens. Thus, 30-50% of their incomes are taken from them through source deductions and given to the taxing authorities. Conversely, business owners have over 500 available tax deductions and incentives that effectively bribe them to go into, and stay in, business. Why is this the case, you may ask? Simple answer: business owners generate jobs and employ the vast majority of the workforce who end up paying 40% of those wages back to the taxing agencies. In return, the tax department gives business owners nearly 100% write-offs of those expenses for taking the business risk in the first place. Without businesses, YOU wouldn't have a job!
"EMPLOYEES SUBSIDIZE SMALL BUSINESS OWNERS WITH THEIR TAX DOLLARS!"
Of course, the downside of being employed rather than being the business owner, is the massive disparity in taxes paid vs. profits kept. The average small business owner under $300,000 per year in revenue pays an average of about 8% total tax, net of deductions. Employees with the same income would pay close to 50% of that in marginal taxes! Also, employers earn 3-5 times the revenue from your efforts that they actually pay you to do the work. If you earn $50,000 in salary at a job, the employer is likely earning $125,000 - $250,000 in productivity from your skills. Self-employed entrepreneurs get to keep a lot of that difference.
In our success pyramid below, of the 5% of retirees who are financially free at age 65, the majority (80%, or 4% of all retirees) are business owners. Knowing this statistic in your 20's and 30's can make all the difference to your retirement plan. This is why this course occurs in the order that it does. This is the time in your life that you should learn about this key success strategy.
I want you to SERIOUSLY CONSIDER starting your own business from home. The #1 reason for this advice is the available tax savings you will achieve that, if reinvested towards your retirement plan, could make you a fortune by age 65.
What you will Learn
In this course, you will discover how to deduct an average of nearly $25,000 per year from your job income, how to boost your tax refund by $6000 per year, and how to maximize your tax savings from a small "home-based" business. We will teach you about the different business models available, which ones to embrace and which ones to avoid, licencing requirements, registrations, tax filing, hiring professional advisors, legal considerations, insurance, intellectual property considerations, patents, copyrights, hedging strategies, advanced futures and options for business, international currency investing, and more. Finally, we will recommend some specific businesses for you to consider pursuing in order to maximize your tax savings and revenue potential. We will end with a forecast of investment outcomes to show you the sizeable improvement in your retirement outlook you might achieve from this critical success strategy.
Remember, going it alone, as an employee for 43 years from age 18-65, here are your chances of success.
---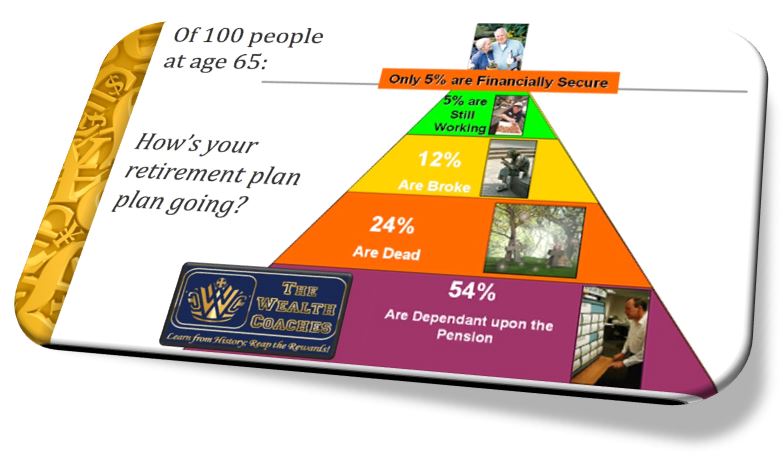 With a 95% financial failure rate by age 65, most people clearly do not learn the secrets of money at an early enough age. With degrees in economics and finance, and loads of financial experience since 1992, I will be guiding young adults and adults on the importance of business ownership in their financial plan. It's never too late to learn the business secrets of securing a cozy retirement. Just make sure you log into your account annually and put the lessons learned into practice!
---
Your Instructor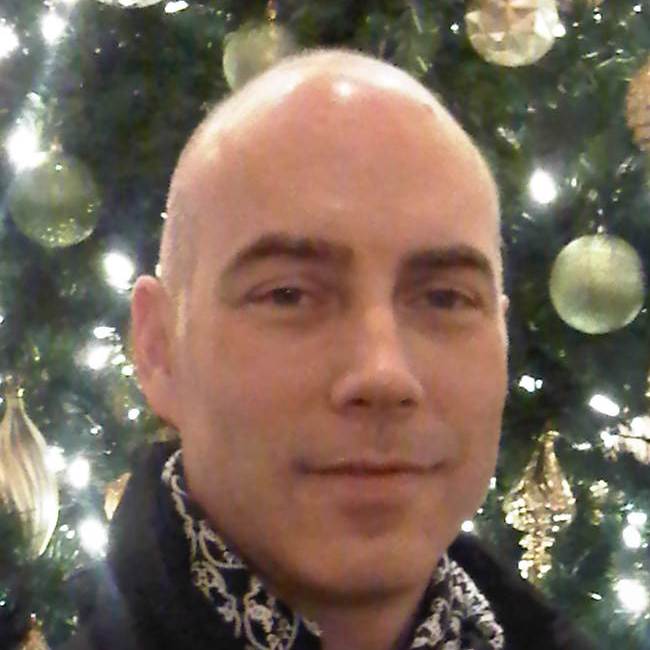 As a graduate of the University of Calgary, I possess degrees in both Economics (micro & macro) and Commerce (specializing in Finance and Management Science.)
I began a financial planning career in 1992 and served hundreds of clients over the next 5 years. I moved on to the private equity markets where, as VP Finance, I successfully helped raise venture capital for a very unique sports-related training device. Since 1998, I have run several businesses in marketing, branding, fitness, and multimedia.
Since 2002, Trilogy Promotions Inc. has been dedicated to providing these services all under one roof through three distinct business brands: Asset Pro, The Wealth Coaches, and ThoughtWurx.
In 2011, I returned to the private equity markets and now coach clients on the fundamentals of money, wealth creation, demographics, wealth cycles, currencies, commodities, small business development, estate planning, asset protection, and income diversification.
As a Wealth, Health, and Business Development coach, I endeavor to educate my clients in the two fundamental areas of Wealth and Health, with a focus on business development in many areas.
Once educated on the fundamentals of the due diligence process, I help clients create and manage wealth, and protect it from the ravages of inflation, taxes, and the volatile nature of the financial markets.
I am a strong advocate of optimal health and I am proud to use my extensive fitness industry experience to promote the national "90 Day Challenge" platform to foster better dietary and exercise habits for my clients, their families, and their fellow employees.
For businesses, I also seek out new projects; perform detailed needs analysis regarding my client's media marketing strategy; and design multimedia video & TV-ready presentations to help my clients put their best faces forward.

I utilize a variety of publications & social media platforms to showcase unique businesses. In developing a cohesive marketing and branding strategy, I help clients enhance their brand recognition, and boost sales possibilities through enhanced product & service education.
Frequently Asked Questions
When does the course start and finish?
The course starts now and never ends! It is a completely self-paced online course - you decide when you start and when you finish.
How long do I have access to the course?
How does lifetime access sound? After enrolling, you have unlimited access to this course for as long as you like - across any and all devices you own.
What if I am unhappy with the course?
We would never want you to be unhappy! If you are unsatisfied with your purchase, contact us in the first 30 days and we will give you a full refund.