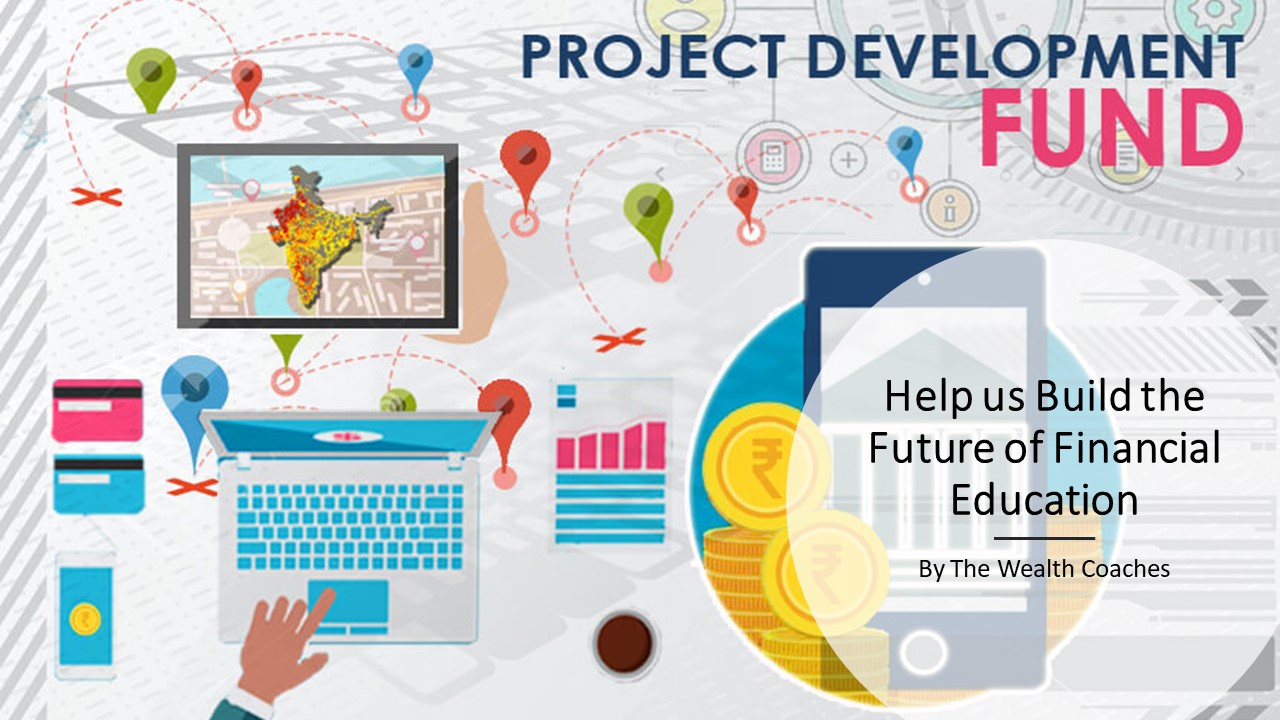 Project Development License Opportunity
OPTION #1
Thanks to our innovative Project Development Licensing Program, you can participate in the creation of this amazing e-Learning financial future right now!
If you are an agent, advisor, or author with an idea for a new course offering, we'd love to hear from you.
If you are able to help in researching, designing, and compiling the material to be used in these courses, we could use your help.
If you would like to help drive sales of these courses, we need your online marketing skills right now.
Finally, if you are a passive investor interested in funding the development and build-out of one or more of these courses in return for a lifetime sales commission on each course sold, we have one-time opportunities to turn your working capital into an amazing product that will benefit millions of people over the coming decades.
At present, we have over 38 one-time licensing opportunities to acquire Project Development Licenses (PDL's), which include Lifetime Wealth Academy enrollment, for an initial capital purchase price of only $10,000 per license. Each PDL licensee will receive lifetime access to the sponsored course as well as to the entire suite of present and future courses offered on this platform. Assuming an average retail price of $500 per course, this represents an estimated current value of $19,000+ in FREE Tuition to each course licensee. Each sponsored licensed course will also entitle the licensee to a perpetual residual commission of 10% on the sale of each course sponsored, with an option to sell the license back to us on a right-of-first-refusal basis.
Assuming an average course tuition fee of $500 and a 10% commission per course sold, licensees will earn back the entire license fee on the first 200 course enrollments. If we only manage to sell 1000 enrollments per year per course in North America over the next 20 years (for a total of 20,000 courses sold), the potential residual commission per license would be $1 million on an initial PDL acquisition of $10K.
Our Sales Strategy
Our Marketing Development Licensees (click to learn more) will be tasked entirely with creating brand awareness by driving mass market social media advertising and sales of the above courses that will help us to achieve these very conservative estimates. Course sales will be additionally driven by four key external groups:
Course Facilitators will drive enrollments from live seminar and webinar events;
Wealth Coaches will meet or consult virtually with clients to conduct a financial overview and design a road map to success;
Independent Contractors (Lead Generators) who work from home running their own small business will use an affiliate code to stimulate sales through their own personal networks (see our Small Business Ownership course for details); and finally our
Referral Partners with schools, businesses, and other financial advisory firms will round out the referrals to our Wealth Academy as they offer our third-party independent education programs to their students, employees, and clients. Such impartiality and legal protection appeals instinctively to these types of organizations and professional advisors.
(Disclaimer: Theoretical sales results are in no way guaranteed. A project development license is an asset, not a financial security, and no regulatory body oversees the issuance of an intellectual property development license under private contract. This should not be construed as an offering of securities under any circumstances. It is both an asset purchase and a school tuition fee enrollment in all courses offered that also entitles a licensee to a fixed sales commission in exchange for financial capital AND research & development expertise).
If you are interested in helping to educate the masses on financial literacy and are able to assist in any of the aforementioned ways, we need to hear from you ASAP.
Please Contact Us today to discuss your involvement.