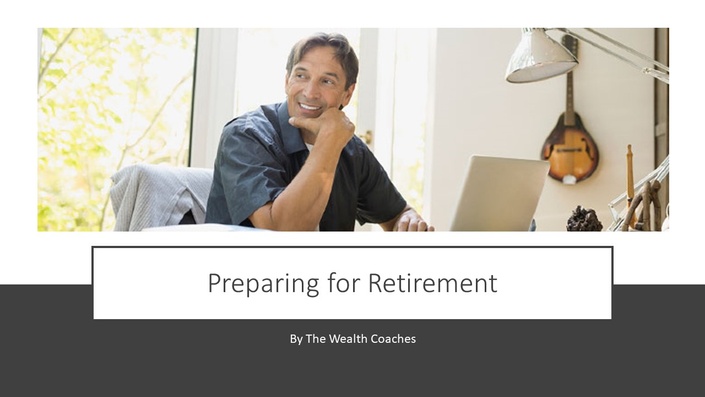 Preparing for Retirement
"What every +55 pre-retirement adult needs to know about Money"
Congratulations! You have nearly finished the rat race. Only 10 more years to go until you get the golden watch and a grand pension (or will it be a pittance of a pension?).
Hopefully, you have managed to learn the financial lessons of money taught in our previous courses, and you have piled away a larger than average retirement account to enjoy in your golden years. If not, YOU HAVE NO TIME TO WASTE! If you don't have at least $1 million stashed away by now, you need to get cracking on your retirement plan if you don't want to be in the bottom half of the success pyramid.
As you have certainly learned by now, unless you are in complete denial and have not planned your finances properly by this stage of life, all the wishes, hopes, and dreams you had in your youth are now dashed. Life has beaten you up and passed you by, and now you are in a panic to save for retirement. What can you do to win now if you have missed the boat or suffered from the latest financial crisis? Do you play it safe or take immense risk to make up for lost time?
If this does not describe you, then way to go, you managed to set yourself up for a better than average retirement. Now let's learn how to preserve what you have worked so hard for and begin to reduce the risks of losing it all in the next market collapse. Losses at this stage of life can be very difficult to recoup in the few short years that remain. Safety is your word of the day.
Regardless of your success to this point, you must begin to reduce and eliminate all debts from car payments, mortgages, credit cards, and other loans that you haven't quite paid off. Your kids are likely out on their own, self-sufficient, and building their own destinies. You are likewise in your peak earning years and seriously evaluating when and if you can retire in the lifestyle you dreamt about in your youth.
You will soon be presented with many advanced retirement options from all sorts of financial advisors, banks, and estate planning companies eager to get their hands on your life's savings. How do you know what the right options are and who to trust at this pivotal time?

This next 10 years of life from 55-65 will be the most frightening time of your life, yet one that is full of anticipation as you prepare for the Big R.
If you haven't already taken the first four courses in this series, Financial Literacy for Kids, Financial Literacy for Teenagers, Financial Literacy for Young Adults, and Financial Literacy for Adults, now may be the time to start over on those basics, to understand the concepts we will discuss in this course. Also, you may also want to take the course on Understanding Wealth Cycles and Hard Asset Investing to learn the deeper reasons why hard assets make so much sense at this unique time in history and can really drive home your wealth over the next few years. As a refresher, it certainly can't hurt to review the key strategies that you may have learned but never implemented. Feel free to take the pre-retirement literacy test included in the first lecture, to see if you should go back for remedial training before moving on to this course.

What you will Learn
In this course, we will teach pre-retirement adults from ages 56-65, additional intermediate and advanced concepts about money such as asset allocation investing, retirement tax planning, debt paydown, stock market insurance and hedging strategies, advanced futures and options, currency allocations, hard asset wealth preservation techniques, real estate divestiture and downsizing, more avoidance of financial pitfalls and scams, asset protection and estate planning, business succession planning, and pre-retirement financial planning techniques.
---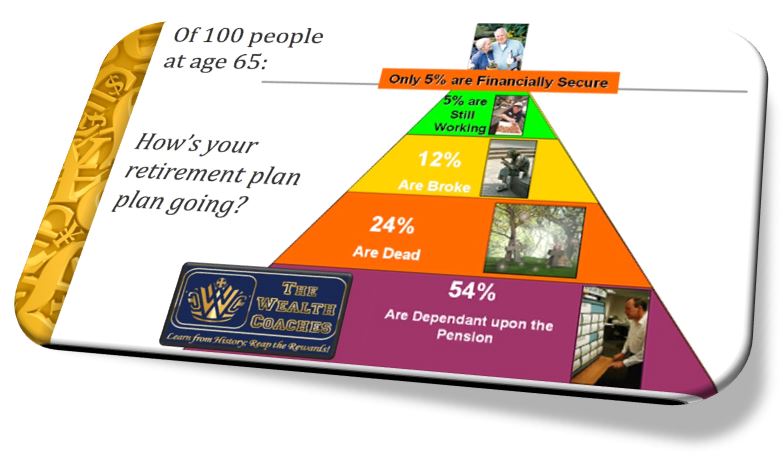 With a 95% financial failure rate by age 65, most people clearly did not learn the secrets of money from an early enough age. With degrees in economics and finance, and loads of financial experience since 1992, I will be guiding pre-retirees to financial literacy. It's never too late to learn, even if you have delayed your studies and investment program until now. Time does not wait for you to catch up, and every day is costing you a fortune in retirement. Make sure you log into your account regularly and put these accumulated lessons learned into practice!
---
Your Instructor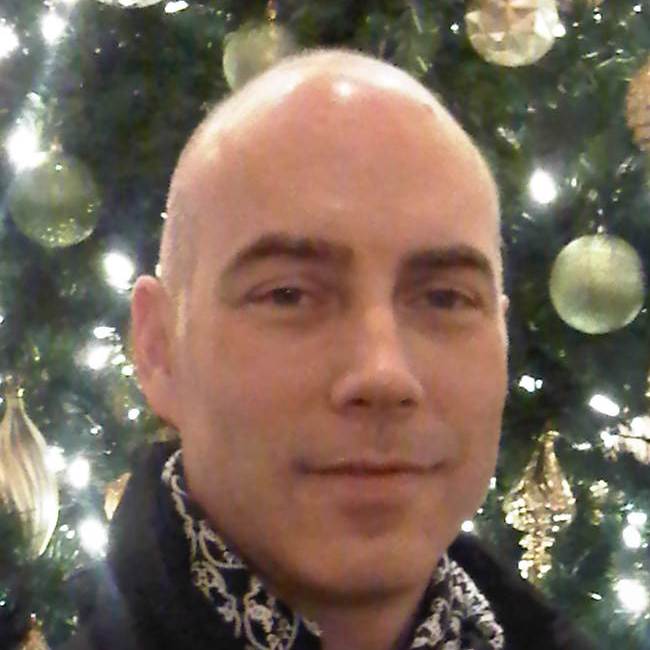 As a graduate of the University of Calgary, I possess degrees in both Economics (micro & macro) and Commerce (specializing in Finance and Management Science.)
I began a financial planning career in 1992 and served hundreds of clients over the next 5 years. I moved on to the private equity markets where, as VP Finance, I successfully helped raise venture capital for a very unique sports-related training device. Since 1998, I have run several businesses in marketing, branding, fitness, and multimedia.
Since 2002, Trilogy Promotions Inc. has been dedicated to providing these services all under one roof through three distinct business brands: Asset Pro, The Wealth Coaches, and ThoughtWurx.
In 2011, I returned to the private equity markets and now coach clients on the fundamentals of money, wealth creation, demographics, wealth cycles, currencies, commodities, small business development, estate planning, asset protection, and income diversification.
As a Wealth, Health, and Business Development coach, I endeavor to educate my clients in the two fundamental areas of Wealth and Health, with a focus on business development in many areas.
Once educated on the fundamentals of the due diligence process, I help clients create and manage wealth, and protect it from the ravages of inflation, taxes, and the volatile nature of the financial markets.
I am a strong advocate of optimal health and I am proud to use my extensive fitness industry experience to promote the national "90 Day Challenge" platform to foster better dietary and exercise habits for my clients, their families, and their fellow employees.
For businesses, I also seek out new projects; perform detailed needs analysis regarding my client's media marketing strategy; and design multimedia video & TV-ready presentations to help my clients put their best faces forward.

I utilize a variety of publications & social media platforms to showcase unique businesses. In developing a cohesive marketing and branding strategy, I help clients enhance their brand recognition, and boost sales possibilities through enhanced product & service education.
Frequently Asked Questions
When does the course start and finish?
The course starts now and never ends! It is a completely self-paced online course - you decide when you start and when you finish.
How long do I have access to the course?
How does lifetime access sound? After enrolling, you have unlimited access to this course for as long as you like - across any and all devices you own.
What if I am unhappy with the course?
We would never want you to be unhappy! If you are unsatisfied with your purchase, contact us in the first 30 days and we will give you a full refund.
This course is closed for enrollment.