Do YOU Want to Become a Millionaire in under 20 Years?
PROJECT LICENSING OPPORTUNITIES
FOR THE SERIOUS VISIONARY ENTREPRENUER OR INVESTOR!
(Explainer Video Coming Soon)
At $325 billion annually and growing, the online e-Learning industry is definitely the wave of the future for time-pressured, digitally-savvy, information-hungry investors of all generations who are looking for courses on financial education. The Covid-19 event has greatly accelerated the move to online teaching and content creation as billions of people suddenly were forced to work and learn from home.
At present there are over 86 million Baby Boomers in North America (nearly 20% of the population) who spend over $7 Trillion annually into the economy; pay over $420 billion in federal income taxes in the USA alone; control over 80% of all the wealth (roughly $16 Trillion); and are expected to live 10 to 25 years longer than their parents did. One common thread is that they are all eager for impartial advice on how to better plan for their retirement. It has been estimated also that they stand to inherit billions of dollars from their aging parents and desperately need estate planning advice right now.
As if that demographic wasn't significant enough, these Boomers have the Gen-X, Y, Z, and Millennial generations coming up behind them who also need cradle-to-grave financial education to get them through the various stages of their financial lives. In total, there are over 364 million people in Canada and the US who will all need financial literacy throughout their lifetime.
Thanks to the smart phone digital revolution and high speed streaming multimedia technology, anyone with a tablet, computer, or cell phone can now enjoy e-learning programs, taught on-demand by the very best instructors and from any location in the world, 24x7x365.
The Wealth Academy is on the cutting edge of technology and visionary thinking. Not only will we educate the masses throughout their lifetimes, by we have developed many innovative programs to allow not only our students to profit from their knowledge and referrals to this platform, but for business owners, entrepreneurs, and visionary investors to participate in the inevitable growth and hundreds of millions of dollars expected to be generated through this academy over the coming decades.
If you would like to turn $10,000 into $1 million in under 20 years, take a moment to review the Project Development License and the Marketing Development License opportunities presented below.
If making that kind of serious money doesn't interest you, then STOP HERE, return to the home page, and start enrolling in some of our amazing courses that will help you achieve financial freedom the old fashioned way.
But, if creating massive wealth in a short period of time is important to you, please read on by choosing an option below.
To gain VIP access to the entire academy as a Student Beta Tester for a ridiculously low fee, be one of the first 50 students to enroll and you can help us to build and test the school until it is fully developed. Be a part of history and click that option now to learn more. As a special bonus, you will gain lifetime access to the entire Wealth Academy with your monthly subscription!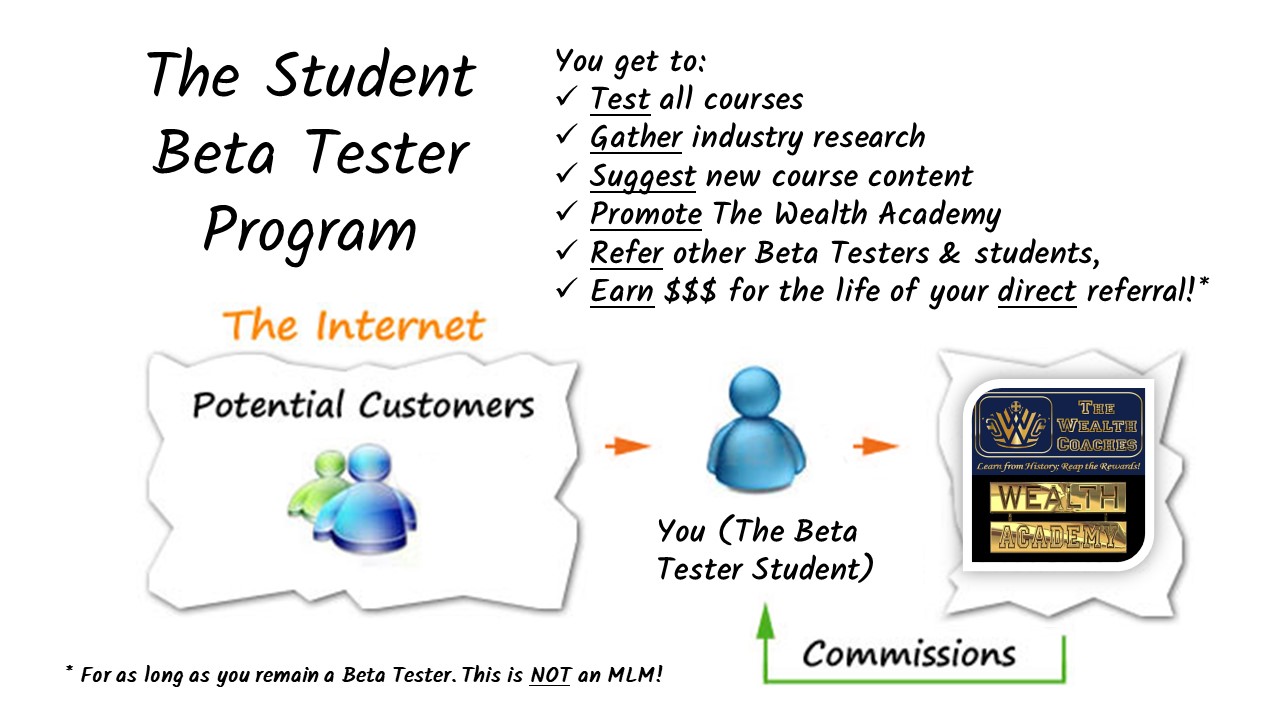 Student Beta Tester Program
(Limited to the first 50!)
You can help us design and test these courses while getting full access to ALL OF THEM them for a song! Plus, earn money referring to others.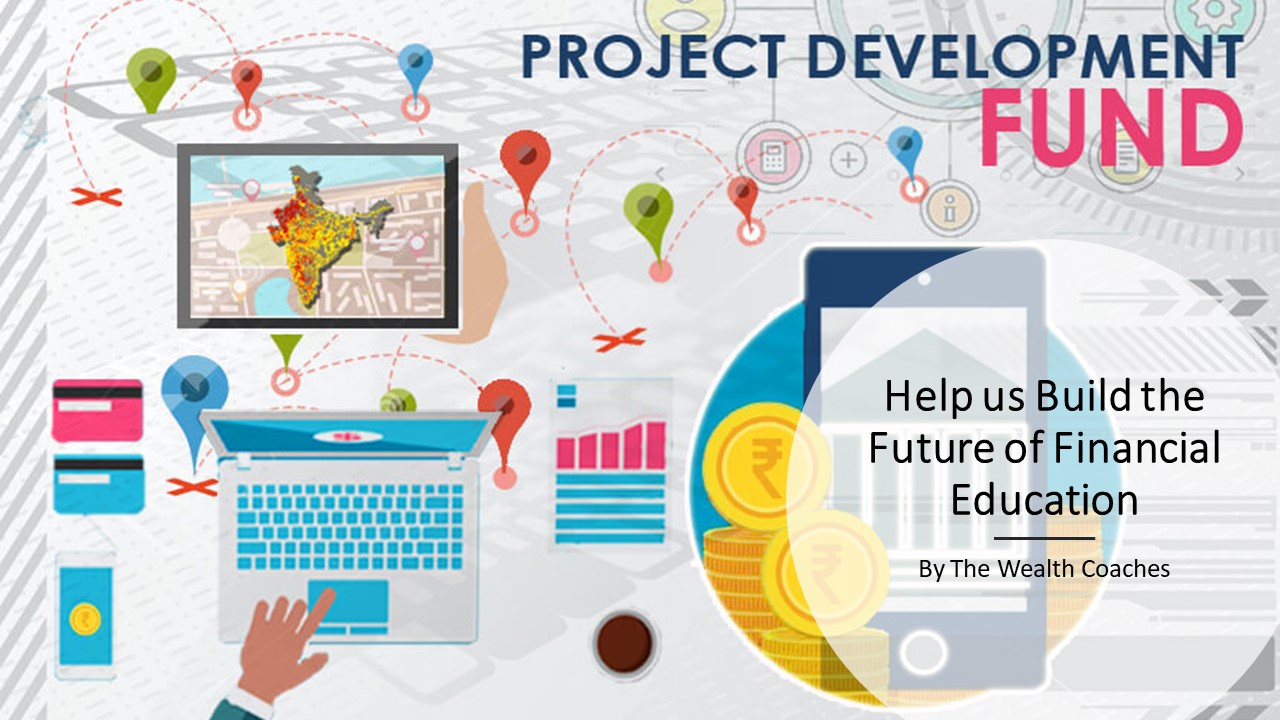 Project Development License Opportunity
OPTION #1
Thanks to our innovative PDL Program, passive investors and or those with great research skills can participate in the funding, creation, and future revenue streams of this amazing e-Learning financial future!