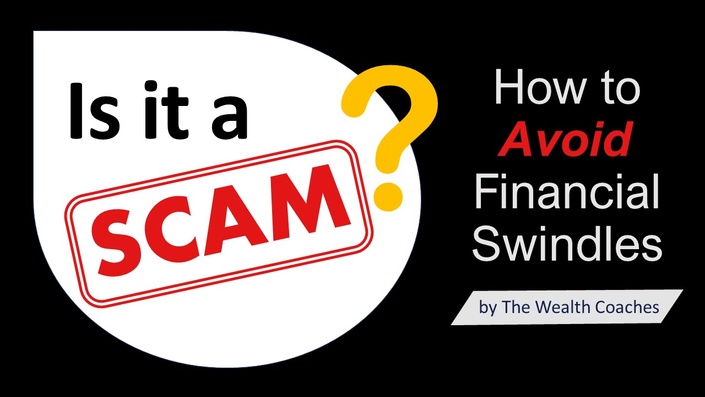 How to Avoid Financial Swindles
Self-defense against Scams, Risky Investments, Email, Telemarketing, & Other Frauds: "What you absolutely need to know to avoid being scammed out of your money"
Enroll in Course
You work hard for your money, right? And like most people, you are also probably trustworthy and believe others are too.
You may be a retired senior who has worked a lifetime to save for retirement, but you may not be technology-savvy like your millennial grand kids. With the onset of memory loss, dementia, or Alzheimer's, you may become particularly vulnerable to asset predators and you must be extra diligent to safeguard your retirement nest. If you are a new graduate just starting out in life and have not yet been the victim of a financial fraud, count yourself lucky. If you still have a job or run your own business, you have no doubt learned the value of being honest with coworkers, clients, your boss, and even your family. In fact, you are probably like most people in that you are basically honest, forthright, and upstanding in your community. But,
Do you know who YOU can trust?
As hard as it may be for you to believe, there are millions of downright dishonest people, liars, scammers, con artists, fake financial experts, corrupt lawyers, sneaky accountants, lying real estate agents, thieving coworkers, opportunistic clerks, pretend delivery people, scheming telemarketers, heretical religious leaders, corrupt politicians (no surprise there!), dishonest government officials, and numerous other financially desperate and immoral people who have but one mission in life and that is:
... TO STEAL YOUR MONEY! ...
In this course, I will continually add new lectures and update content with real world examples I encounter that reveal the latest high-tech scams (as well as many of the older low tech, tried-and-true ones) so you will gain a solid understanding of how easily even smart people can be conned, and I will help you to gain the situational awareness you need to survive the many hostile threats in the corrupt world around you. I will teach you several countervailing techniques that YOU NEED TO LEARN to protect yourself from being scammed out of your hard-earned money, reputation, and personal identity.

I will reveal many of the most common investment scams; pyramid schemes; risky real-estate development investment proposals; private equity investment swindles; common scams such as telemarketing, parcel delivery, fake IT support, tax payments due, and email phishing scams; cyber-malware ransom demands; chain letters; Nigerian inheritance scams; fake precious metals and money repatriations cons; hostage and blackmail extortion swindles; personal detail release threats (e.g. online pornography usage, adultery, employer embezzlement accusations, undisclosed criminal record insinuations, and tax evasion whistle-blower threats); and now the latest emerging trend - Bitcoin ransom payment scams that threaten malware release, encrypt your computer files, demand immediate tax payments to prevent arrest, kidnapped relative bail demands, and other similar variations of the extortion attempt confidence game.
These are but a few of the most common scams and frauds, but by no means is it an exhaustive list. The wickedness of criminals knows no bounds, and new examples of such schemes are being invented and revealed every day around the world.
But there is hope!
Once you learn the basic tell-tale signs of a scam, learn the right questions to ask to thwart the attacker, and what actions to take to avoid clicking on the wrong email, or answering the phone or doorbell to scammers, you will avoid being a successful victim of these con artists. There are numerous high-tech digital tools and security measures that can be installed on your devices to further prevent and mitigate loss, and I will recommend the best ones and teach you how to activate them right away.
Finally, I will teach what actions to take if you do get scammed, and the likelihood of getting any of your money back. Knowing the law and how to prevent subsequent attacks from third party creditors who try to collect on illegitimate debts resulting from scams perpetrated against you, can save you a fortune in the post-scam financial fallout.
Being forewarned is being forearmed. Don't become a victim of your own lack of knowledge. Hosea 4:6 says, "My People are Destroyed for Lack of Knowledge!" Learn how to protect yourself from the scammers of this world.
Click the enroll button now and stay subscribed. You never know what new scams, countervailing techniques and protection tips might appear.
Course Curriculum
Introduction
Available in days
days after you enroll
Email Phishing Scams
Available in days
days after you enroll
Covid19 Scams
Available in days
days after you enroll
Courses Included with Purchase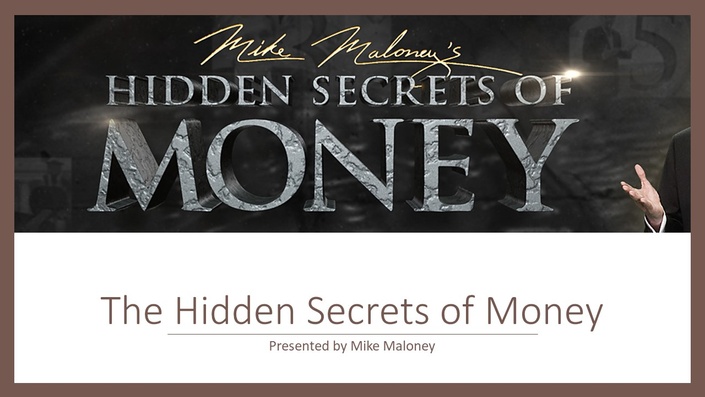 The Hidden Secrets of Money
"Learn the History of Money from Mike Maloney of GoldSilver.com"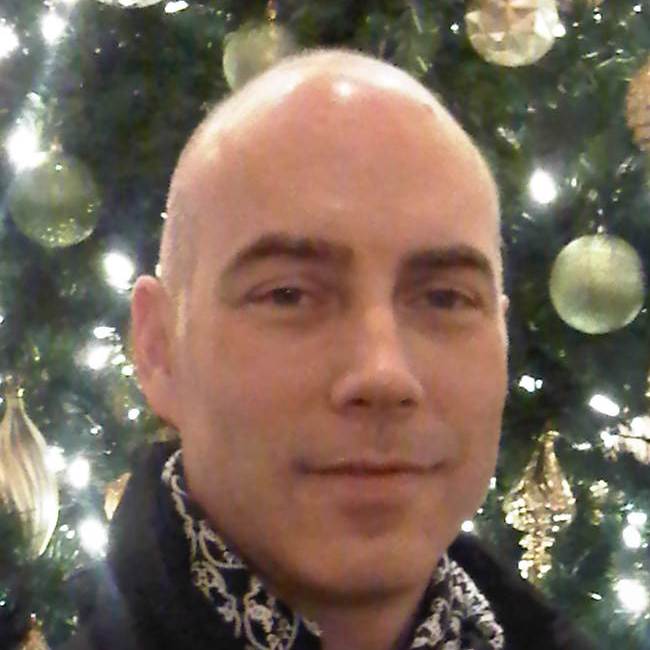 FREE
Original Price: $0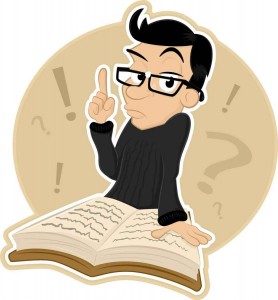 Are you looking for the perfect gift idea for Christmas, birthdays, a graduation, anniversary, spouse, or for a senior citizen? Why not enroll that special someone in this course and give the gift of financial wisdom?
TIP: Makes a perfect gift for kids, parents, grandparents, and loved ones alike.
Your Instructor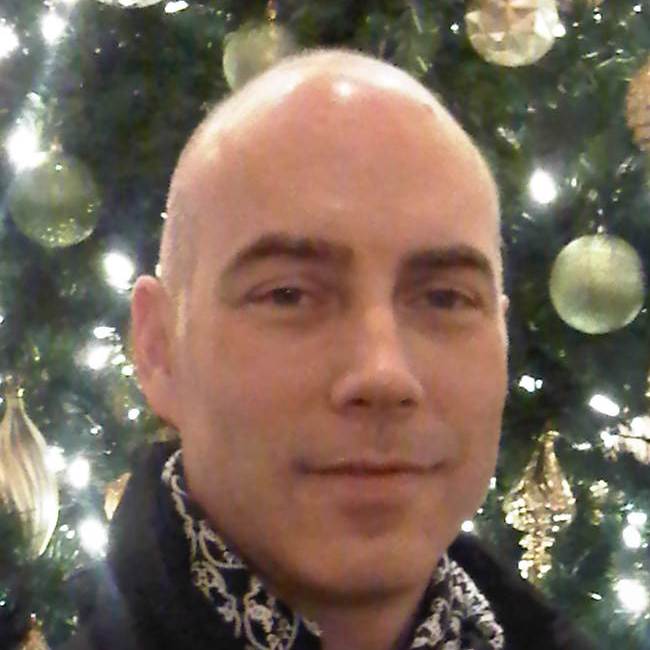 As a graduate of the University of Calgary, I possess degrees in both Economics (micro & macro) and Commerce (specializing in Finance and Management Science.)
I began a financial planning career in 1992 and served hundreds of clients over the next 5 years. I moved on to the private equity markets where, as VP Finance, I successfully helped raise venture capital for a very unique sports-related training device. Since 1998, I have run several businesses in marketing, branding, fitness, and multimedia.
Since 2002, Trilogy Promotions Inc. has been dedicated to providing these services all under one roof through three distinct business brands: Asset Pro, The Wealth Coaches, and ThoughtWurx.
In 2011, I returned to the private equity markets and now coach clients on the fundamentals of money, wealth creation, demographics, wealth cycles, currencies, commodities, small business development, estate planning, asset protection, and income diversification.
As a Wealth, Health, and Business Development coach, I endeavor to educate my clients in the two fundamental areas of Wealth and Health, with a focus on business development in many areas.
Once educated on the fundamentals of the due diligence process, I help clients create and manage wealth, and protect it from the ravages of inflation, taxes, and the volatile nature of the financial markets.
I am a strong advocate of optimal health and I am proud to use my extensive fitness industry experience to promote the national "90 Day Challenge" platform to foster better dietary and exercise habits for my clients, their families, and their fellow employees.
For businesses, I also seek out new projects; perform detailed needs analysis regarding my client's media marketing strategy; and design multimedia video & TV-ready presentations to help my clients put their best faces forward.

I utilize a variety of publications & social media platforms to showcase unique businesses. In developing a cohesive marketing and branding strategy, I help clients enhance their brand recognition, and boost sales possibilities through enhanced product & service education.