Setting up a Questrade Account (CAN)
OPENING A QUESTRADE ACCOUNT
To take full advantage of the knowledge you will gain from this course and to begin trading for real (or under a practice demo account), I recommend opening a trading account on the same platform that I use at Questrade. Trading fees start at only CAD $4.95 per trade and the platform is awesome. I have migrated all of my trading activity over to Questrade since developing this online academy. If you choose to have me administer your portfolio at some point, I will already have the expertise to help you without needing to learn your current system. All lessons will be based on this platform so why not open your own FREE account today?
I have a personal referral code directly with Questrade that provides you with some VIP benefits and free trading commissions based on your usage. You will receive the better of $50 fee rebate OR free management on $10,000 for a year.
In the Offer Code box, simply enter my code twa for The Wealth Academy and then hit the "apply" notation.
The message should appear as shown below.

Here is what the selection window will look like for clients in Canada opening a trading account. Most clients will need an open funds Margin trading account, an RRSP account, and a TSFA account. Choose any others you require at this stage and follow the registration prompts from there.
Once you submit the required documents and transfer funds to the accounts, you will be ready to trade within a couple of days.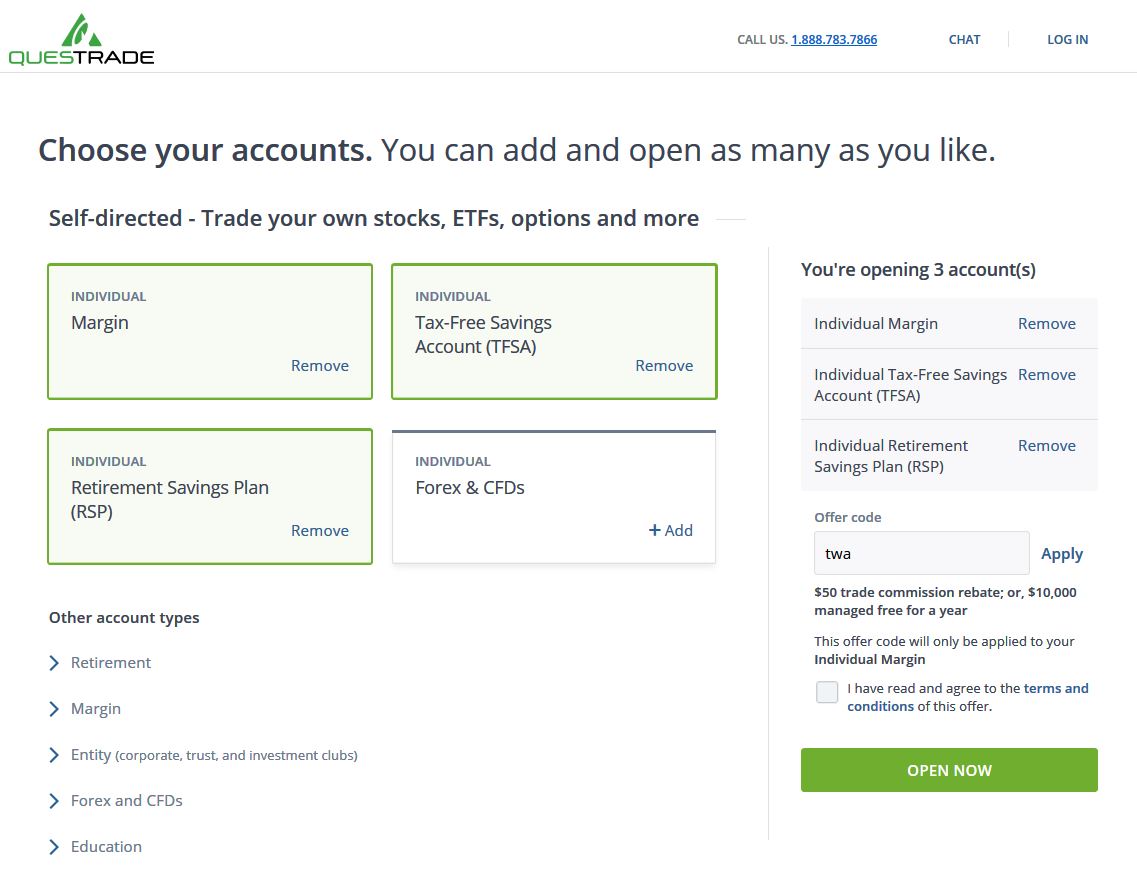 Complete and Continue