Welcome Message
Congratulations on your decision to enroll in this course. You are about to learn how to use various data analytical tools and trading platforms to manage your own investment portfolio. There is no better way to learn how than to follow someone else who is both experienced and is actually doing it with you. I have decided to publicly showcase one of my own personal online trading accounts to illustrate the precise process I am going through to manage an RRSP account.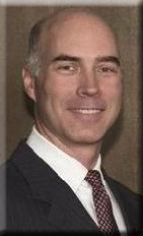 I will teach you how to think like an investor by observing the same stocks and analysis that I am using to build this one account right through to retirement over the next 10-20 years. You will see all the good and bad decisions I have made along the way, the actual results (in terms of ROI), and the buy/sell/hold decisions I am considering at each moment in time. You will see the entry and exit points of each investment, the dates they were made, the ROI earned, and commentary on what I could have done differently.
Many investors may choose to mirror the same investment decisions I am making, or simply learn from my thought process while building their own portfolios. As an experienced investment expert, I am also offering my services to assist you with building your own portfolios through self-managed accounts. If you prefer to hire me to do the actual online trading for you, that option exists as well. See the next lecture for details.
As a result of the Covid19 lock-downs and the tremendous demand destruction caused in all aspects of the economy from shutting down nearly all businesses for many months, this is truly a once-in-lifetime opportunity to learn how to recover from a severe market condition with most stock prices at multi-year lows, and some at multi-decade lows. There may not be a "boxing day sale" like this in the stock market again for years to come. Time and timing are both important in investing, and the time is certainly ripe to profit handsomely from this catastrophic situation.
So, with that, let's get started because time is short and you have much to learn.
Enjoy the journey as we make money together!
Coach James.
Complete and Continue