Business Idea #3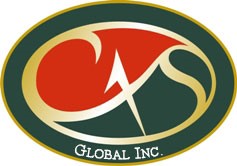 CAS Global Inc. - B.O.R.N. Advantage
Create-a-Society Global Inc or CAS for short, is the only company of its kind in the world that offers the expertise that it does all under one roof in the dynamic, specialized, and highly lucrative field of intellectual property development and project licencing.
Large companies like Amazon, Microsoft, and Apple all utilize the concept of end-user licensing rights to grant the specific contracted use of their technologies and software to both commercial and residential end-user consumers. Microsoft Office 365 is an example of licenced software that you purchase the rights to use for a fee, whether it be a one-time purchase or an annual fee. The licensor (Microsoft) and the middlemen Distributors (XYZ Wholesalers) earn a share of those fees each time the software is sold by one of the authorized or "licenced" retail outlets (BestBuy). Last year, Amazon earned an estimated $216 million PER DAY in worldwide licencing fees for its many software solutions enjoyed and used by millions of business and retail consumers daily.
CAS is in the process of creating and developing the
"Largest Clearing House of Intellectual Property in the World"
One of its subsidiaries, called the B.O.R.N. Advantage, which stands for the Business Opportunity Referral Network, is a business opportunity listing and resale marketing platform similar to the MLS or Multiple Listing Service in the real estate industry. This is the platform that all realtors, sellers, and buyers use when listing, selling, or buying a home. The MLS simplifies finding the right real estate "opportunity" from amongst the millions of available listings by using a self-sortable, filtering query to match buyer's desires with seller's specifications. Essentially buyers, sellers, and agents are connected by the MLS platform to help real estate transactions move to completion.
B.O.R.N. Advantage will similarly list intellectual property licensing rights, known by CAS as "Real Estate of the Mind", that will offer active and passive acquirers (investors), business opportunity licensees, distributors, suppliers, and promoters alike, a one-stop-shop to buy and resell licencing rights to hundreds of thousands of unique inventions, products, and services that will be commercialized throughout the world for billions of dollars worth of annual end-user licence fees. The size of this market niche is remarkably vast, yet full of untapped potential, and therefore offers one of the largest business opportunities an entrepreneur could ever ask for in the 21st century.
B.O.R.N. Advantage members of all classifications will be able to use digital technology to list, research, and submit their preferences to the "network" for self-filtering of business opportunities and licenses. Depending on the type of member (buyer, seller, supplier, distributor, or inventor), the network will offer them choices to select from the massive database of available options.
Huge member-only facilities will house business opportunity kiosks in a farmer's market-style structure complete with entertainment, food, and business-conducive networking meeting facilities that will foster business development amongst its members who will use the B.O.R.N. Advantage Exchange platform to conduct business.
CAS Global Inc. currently has an estimated $1.2 Billion worth of licenses available for listing on the exchange which is currently in development.
It will further utilize the Teachable training platform and a private portal to educate all classes of members about each project licence listed on the exchange.
The Business Opportunity
CAS is seeking to partner with independent consultants (IC's) who are extremely entrepreneurial and ambitious enough to help in the building of the only company on earth to currently make available for use the "Largest Clearing House of Intellectual Property in the World". CAS will enable IC entrepreneurs to generate perpetual referral commissions on the clients they refer to any aspect of the project.
CAS is looking immediately for the following teams of individuals:
Licensees to purchase the rights to thousands of projects
Distributors to sell the underlying products and service which support the licence fees
Sales & Marketing Consultants to source new business leads
CAS DOES NOT utilize an MLM-style model, but rather a direct sales percentage-based commission model that pays you for total business that transacts resulting from your initial referral. Consultants have a linked connection to the client for any and all business done with CAS, for as long as the IC is associated with the company AND current on any system access fees, training materials, and other requirements.
The Compensation Plan
CAS requires all representatives acting as IC's to complete a Confidentiality & Non-Disclosure Agreement (CNDA) that applies to any and all business and contacts they interface with on behalf of CAS.
IC's will earn a commission of between 10% and 25% of the referral fee paid to CAS depending on the product or service referred, the total purchase amount, and the total business conducted each month. IC's earn ongoing commissions on all courses or services purchased by their referred clients for the term of the IC's relationship with CAS. The compensation plan will be designed uniquely for the IC and will entail attractive incentives and bonuses for achieving high targets.
The Start-up Costs
CAS Global Inc. is spending considerable effort and expense to establish the business framework for IC's to succeed as "home-based" business consultants, so they can work from home and tap into the numerous taxable deductions discussed in this course. They do, however, require some costs to be shared by each IC as cost of doing business, and to support the ongoing improvement and development of the resources you will need to succeed. Although the start-up costs are small in comparison to the tens or hundreds of thousands of dollars required to start a traditional business, there are certain costs you will need to cover at the beginning and over time.
All currencies are in USD for simplicity, as CAS is doing business throughout North America.
IC's must register and pay an application fee of $299 USD to become an authorized IC of CAS. This covers the setup costs of preparing the CNDA, creating web profiles and email forwards, one business card design, banking set-up for earnings payouts, and other reporting requirements that may be needed.
IC's pay for business cards at $30 USD for 500 cards.
IC's must enroll in the CAS Global B.O.R.N. Advantage University on the Teachable platform (when developed) where role-specific teaching & training materials similar to this course will be provided. Links to key documents and customer-centric marketing tools will be made available to enrolled IC's through this private platform and through a proprietary IC portal. The courses are all inclusive at $15/mo or $99/yr. This can be expensed as a business licence fee with CAS.
IC's must pay for affiliate access to the various schools that they wish to represent and earn referral fees from, which will be paid directly by Teachable for all enrollments generated as a result of the IC's unique affiliate link, from wherever it was sourced. Teachable requires a W8 or W9 form to be completed depending on Canada or US taxpayer status. The fee for system access will be billed monthly or annually direct to CAS at the subsidized rate of $15/mo or $99/yr. This allows us to utilize Teachable for all course referral commission collections and reporting, which is then paid on the first of each month based a rolling 30-day basis after a 30-day money back guarantee to the customer.
IC's receive a one-page dedicated website landing page to refer to clients for enhanced credibility. Optionally, IC's can purchase a dedicated personal affiliated website at 50% off the retail price.
All in start-up costs would be $359 USD.
$299 for registration, $30 for 500 business cards, $15/mo platform access fee for CAS's School of Business, and $15/mo for each Teachable school affiliate link that pays you for referrals of those courses.
Complete and Continue