Bitcoin fraud victim, 75, loses £11k in life savings
Senior citizens (and others) all over the world, are increasingly falling prey to a wide variety of scams, including fake investments schemes involving cryptocurrencies, a form of digital money that is not controlled any any official central bank (as is the case with everyday money known as Fiat), and which is based entirely on encrypted entries in a massive publically-shared database where millions of computers around the world validate and verify transactions (in a process called mining) on a huge block of computer code known as a blockchain. See our course called Foreign Exchange and Cryptocurrencies 101 for a full discussion about these highly volatile and dangerous forms of so-called "investments." These are offered through thousands of private coin offerings and exchanges for purchase and speculation by the general public. It is today's modern digital version of the snake oil salesman.
Senior citizens have likely heard about BitCoin and other cryptocurrencies from their millennial grandchildren who assert that "huge profits" are possible by investing in these digital pyramid / ponzi schemes. See our course called Scams, Risky Investments, Email, Telemarketing, & Other Frauds for a full discussion about pyramid and ponzi schemes, scams, and risky investments. However, given most people's lack of understanding of how money really works, and why ALL cryptocurrencies are mere confidence games backed by nothing, is it any wonder the the trusting older generation falls victim to such scams so easily. Here is one of thousands of stories that have been published almost daily since 2017 when the height of the crypto bubble was reached.
Forewarned is forearmed.
---
Bitcoin fraud victim, 75, loses £11k in life savings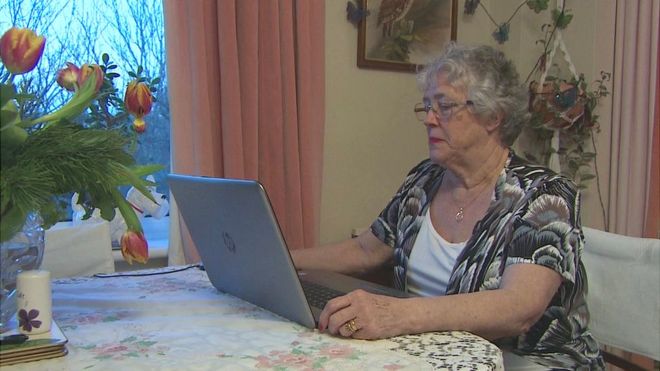 Frances Foster said the bogus company she saw online promised high returns
A 75-year-old woman is warning others of the dangers of an online scam that has cost her her life savings.
Frances Foster, from Plymouth, lost £11,000 to a bogus Bitcoin company she saw promising high returns.
She said someone from the firm even called her in December to wish her a "happy Christmas", adding it showed how she was taken in by the scam.
Ms Foster said she was telling the story to "help someone not do what I did".
'It's been awful'
The hospital ward clerk clicked on a bogus advert on the MSN news website last year for LTC Markets, which claimed to be based in Switzerland.
After first paying £250, she went on to make thousands of pounds in further payments.
She said: "It's been awful. I sent my first amount of money to them in September and now £11,000 is all gone."
She said she had contacted her bank and fraud charities, including ActionFraud, but said she was not hopeful of seeing her money again.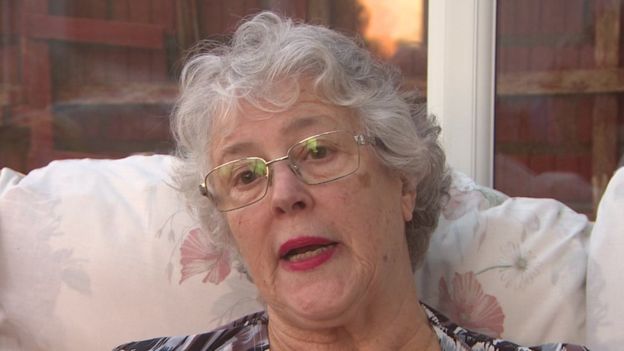 Frances Foster said she made a number of payments to the bogus firm
She said: "I can't do anything about it but maybe I can help someone else not to do what I've done.
"As everybody has told me: if it sounds too good to be true, it probably is."
A decentralised virtual currency, or bitcoin, can be produced or "mined" by computers solving complex algorithms.
The Financial Conduct Authority said bitcoin was an "unregulated product" in the UK.
MSN owner Microsoft said it was "working internally and with our partners and agencies to address the techniques scammers use to deceive people so that we can detect, block and remove fraudulent advertisements more effectively".
It added: "In the meantime, we urge customers to remain vigilant and only engage with brands they trust and recognise."
Complete and Continue